As I browsing Facebook today I saw another photographer post her awesome planner. It was a great planner for us Creative Entrepreneurs to keep track of our online postings | clients | appointments | ect. Everyone loved it including myself …. she then posted the link and though it was a beautiful well organized MUST HAVE … it was way out of my budget. I didn't want to spend so much on something I would eventually throw away at the end of the year. So what's a really bad time-management person to do ??? She makes her own.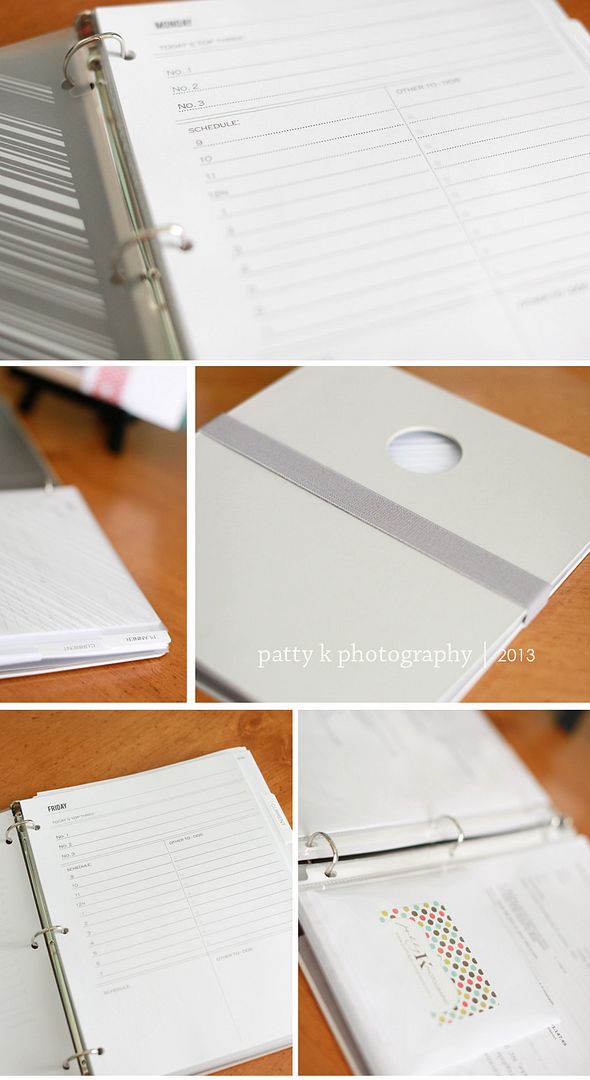 I dug out this cute binder that I got from Office Max. Its elastic band keeps everything together which is perfect.
Inside there are some clear divers … my own planner pages I created in Photoshop … and also pocket pages (to keep lose things I need but havent filed yet). I keep my clients contacts | receipts | orders in plastic sheet protectors to keep everything together.
Though my planner isnt as fancy, it works perfect.
Do you like this idea? Cool.
Im glad I could help. You can get your own planner pages right ——– > HERE.