If your a big follower of PKP on social media you should know by now the Patty K Fam is moving (to the greensboro area to be exact). We get asked all the time why? Well that's where my husband can expand his career. The army was good to us but Fort Bragg just doesn't have enough for both of us to expand professionally. The past 5 months have been full of HUGE decisions. If you would of asked me 20 years ago if I would live out in the country, with 11 acres .. I would prob tell you your insane. Now however … we cannot wait. 2015 was a huge tiring effort of finding land. That perfect spot. It's harder then you think …. finally my husband came across "The perfect one" … it wasnt even on his list of land sites to look at .. he saw a barn on a hill and just knew …. He was right … He took me the next day to see it and I was in love. After 5 years being in business I can truly say I wouldn't do ANYTHING ELSE as a career. I live and breath my job. As much as I loved growing in the Fayetteville Area it is time for me fly …. My garage full of props have spoken. Trust me…. after the camper was built there is a no vacancy sign on the garage. From October to March we have now closed, took our first batch of stuff over to the studio, and the builders have broke ground on our home … take a peek !!!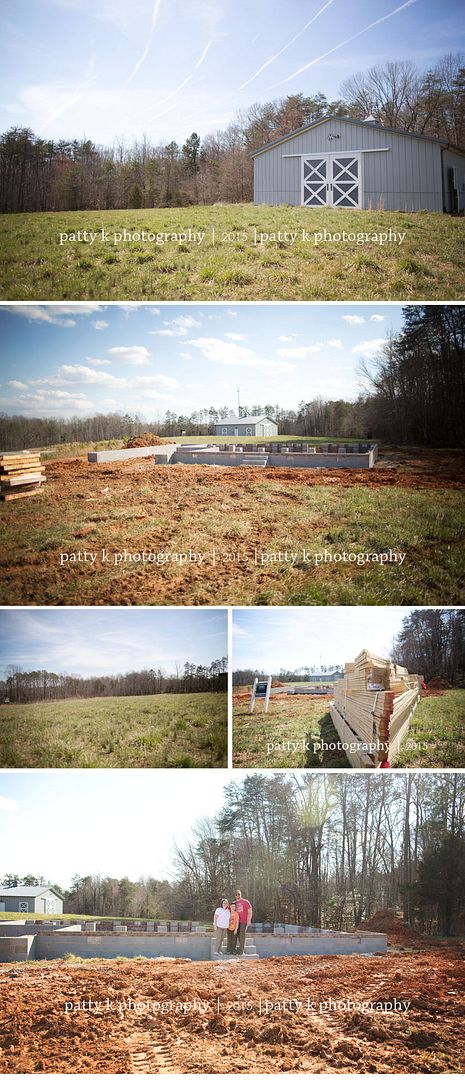 I'm super excited to share our families journey with my PKP Followers. Take a peek at my new Instagram account and you will be able to follow along with all the happenings with the house and studio remodel. I figured I would give my @pattykphoto account a rest and leave that with all my pretty pictures you all love seeing … Follow at
@pkpjourneytothecountry.