Christmas in JULY has finally arrived. This is Patty K Photography's FIRST BIG Christmas Mini Event. Slots are available NOW so don't wait.
Join PKP and capture your holiday memories on a old country scene filled with holiday antiques, sleds, and a white plantation home. This is a one of a kind holiday session you will always remember.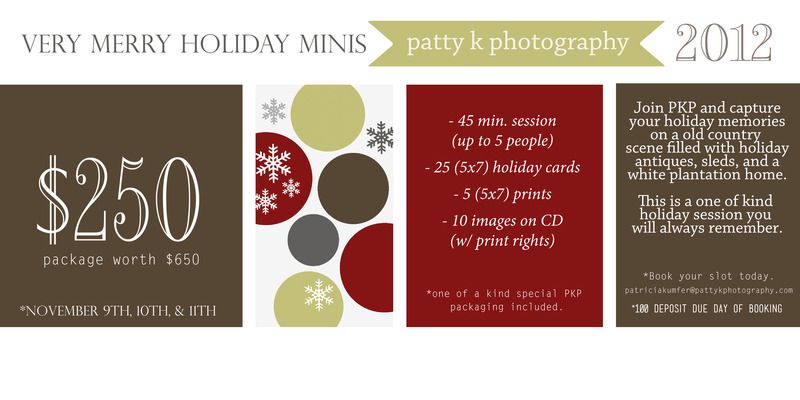 Contact me today to find out more information and book your slot. patriciakumfer@pattykphotography.com
Available slots for November 9, 10, & 11th (3:30 – 4:30 – 5:30).
Stay up to date with this event on FACEBOOK HERE !!!
Can't wait to capture your holiday memories for 2012 !!!