Valentines is always a low key holiday for us. I love the hearts & sparkles but never get anytime to actually heart & sparkle anything. lol. This year I made time & now that the kiddo is older he is really into EVERY holiday. Some of this stuff I decorated my house with, is somethings I used for my XOXO MINIS. I really try to get things for props that I can use in my home (other wise I hear it from the hubby with how much I store in the garage). lol. This Feb. I got crafty & decorated. WOOHOO.
*Take a peek at the little treat bag I made for my Pebbles DT project. I plan on filling it with goodies and surprising the kiddo with a awesome XOXO treat when he gets home from school.
You can also see my counter where my little display of hearts & sparkles are. EEPPP. SPARKLES !!! Funny story about the Antique Window. So I bought this window at a antique store. My husband "what are you going to do with that". Well I was determined to make use of it, just to prove him wrong …. well I did …. it was used for Halloween, for winter wonderland birthday, and now for XOXO day !!! HA HA proved him wrong. lol.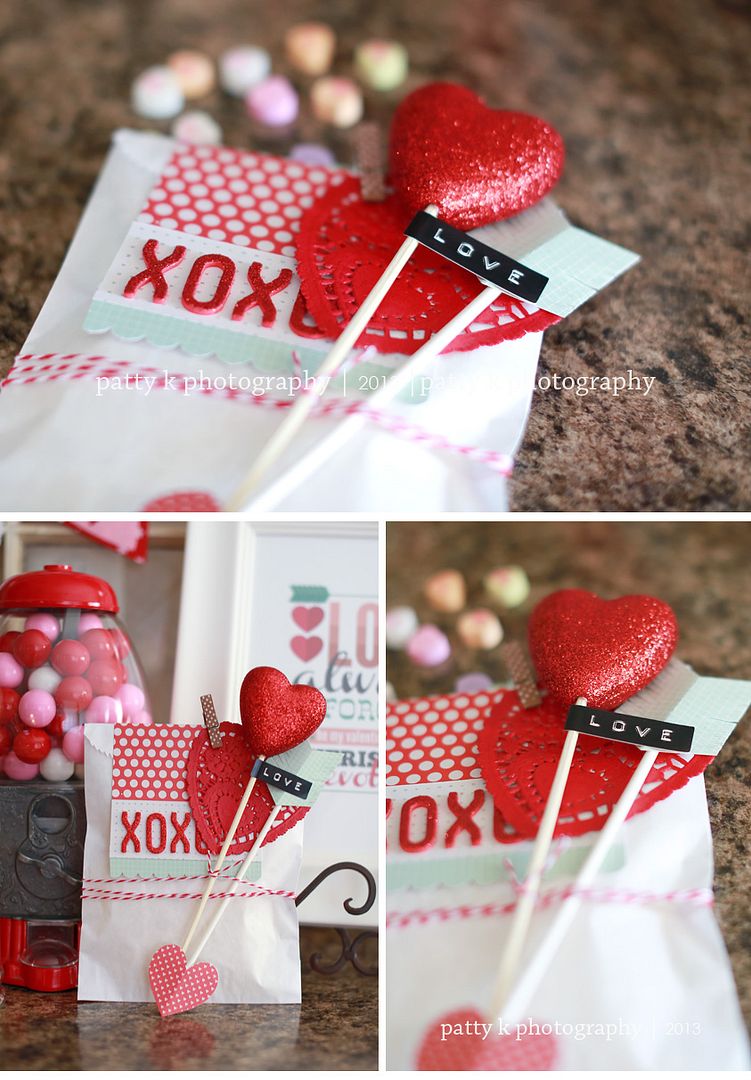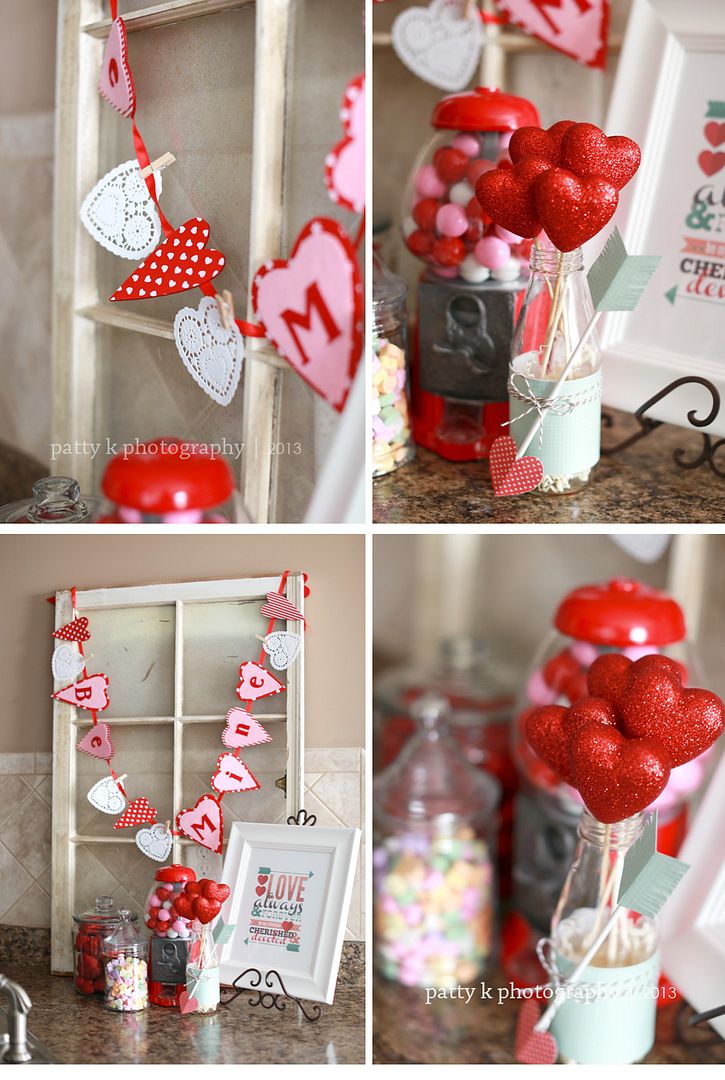 *Felt Banner: Target
*Framed Art (printable) from the awesome creative Jennifer: HERE